Get to know
Tillman Digital Cities
The TDC team is a diverse set of thinkers and doers. We are engineers, financal experts, and former telecom executives who believe there is a better way.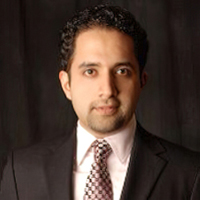 SherAfgan Mehboob
CFO & Head of Corp Development
SherAfgan Mehboob is the Chief Financial Officer and Head of Corporate Development at Tillman Digital Cities. He is responsible for digital infrastructure development focused on connectivity, as well as technology developments across 5G, enterprise networks and the Internet of Things.
Prior to joining Tillman, SherAfgan was a Managing Director at Guggenheim Securities, a leading full-service investment bank. He was instrumental in building out the firm's digital infrastructure practice with a focus on data centers and wireless infrastructure, having completed over $40bn in M&A and financing transactions over his career. Mehboob has also held roles at Deutsche Bank Securities and Deloitte Consulting LLC.
SherAfgan holds a B.S. in Computer Science from the College of William & Mary and an MBA from the Johnson School of Management at Cornell University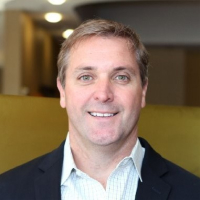 Ed Myers
VP of Business Development
Ed Myers brings more than two decades of telecommunications infrastructure sales and transaction experience to his role as the Vice President of Business Development for Tillman Digital Cities.
Prior to joining TDC, Ed held the role of Vice President of Sales and Marketing at Cheytec Telecommunications, an in-building wireless systems developer and finance company. Prior to Cheytec, Mr. Myers was a Founder and Vice President of Sales for the telecommunications group at Parallel Infrastructure, a national build-to-suit communications tower and fiber service provider company. Mr. Myers has held leadership and principal development consulting roles with Fortress, Long Ridge Energy, AT&T, Level 3, Verizon Wireless, and T-Mobile.
Ed has his BA/MA in English Literature from the University of Virginia.
John Cinicolo
VP of Technical Operations
John Cinicolo has over 35 years of experience in building mobile technology business around the world with a focus on business development, network engineering, deployment and technical services.
Half of John's career has been with mobile network infrastructure vendors such as Nortel, Ericsson and Lucent, and the other half at entrepreneurial startups delivering advanced wireless solutions. Throughout his career John has held leadership roles in defining, executing and growing those businesses in the US, Latin America, Europe, Middle East and Asia.

Prior to joining Tillman, John was the CTO of Force12 Networks, an early stage startup focused on changing the way in-building mobile solutions are designed, delivered and managed as a service. John's prior roles include Head of In-Building Center at Ericsson, VP Customer Service & Technical Support at SpiderCloud Wireless, VP Worldwide Operations at Polaris Wireless, and VP Technical Services at Airvana.
John holds a Bachelors of Engineering in Electrical and Computer Engineering from Concordia University in Montreal, Canada.
Raju Datla
VP of Finance
Raju Datla is V.P. of Finance at Tillman Digital Cities. Previously, Raju held various Corporate Finance positions including CFO and Head of Corporate Development in the Digital Infrastructure industry.
Prior to his career in Corporate Finance, Raju was a Vice President at Deutsche Bank in Investment banking covering Media and Telecom clients. Prior to his career in Banking, Raju held operating leadership roles in the Digital Infrastructure industry.
Raju has an M.B.A. from Columbia University, an M.S. in Computer Information Systems from St. Mary's University, and a B.S in Electrical Engineering from Bangalore University.